Partners

Southampton Solent University - UK
As part of Southampton Solent University's Maritime and Technology Faculty, Warsash Maritime Academy (WMA) has provided first class education, training, consultancy and research services to the international shipping, commercial yacht, offshore oil and gas, and renewables industries for nearly 70 years. The university's maritime academy is the world's leading maritime education and training provider, delivering undergraduate, postgraduate and professional courses for the maritime industry.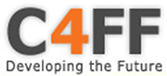 Centre For Factories of the Future Ltd (C4FF) - UK
C4FF's maritime education division has had many years of experience in developing programmes based on the international standards for the education and training of merchant navy officers, whilst also operating in other areas of business expertise, including automation, hybrid vehicle design and artificial intelligence. C4FF is also a founder of the Marifuture platform:  http://www.marifuture.org/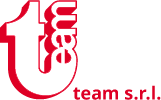 Team srl
Team Srl is a 40 years old small enterprise working as a consultancy company in the field of European projects, R&D, business and local development. Most of our clients are SMEs and they value the human contact and personalization of service that we use in our consultancy activity. The knowledge of the European Union and of the opportunities it offers in terms of relationships, exchanges, joint projects has often represented the starting point for our working relationships, but it also represents the cultural background for the definition of contents, methodologies, relationships of our daily work.

Bahcesehir University
BahçeÅŸehir University
Bahcesehir University was established in 1998, as a foundation university by Bahcesehir Ugur Educational Institutions. Bahcesehir University pursues an ambitious plan to become one of the leading universities in the South-Eastern Europe and the MENA region with its strong academic staff, research and educational infrastructure at international level, education-abroad opportunities and modern infrastructure.
Bahcesehir University provides educational opportunities at a large scale ranging from certificate programs, undergraduate to postgraduate degree programs including both master's and doctoral degree programs within nine main faculties.
The University has also four Graduate Schools along with one Vocational School.
There is a cooperative education program at Bahcesehir University that is supported by business world. Moreover, university has career center and life-long learning centers for professionals.

Polytechnic University of Catalonia
UNIVERSITAT POLITECNICA DE CATALUNYA
The Universitat Politècnica de Catalunya is a public institution dedicated to higher education and research, specialized in the fields of engineering, architecture and science. UPC puts its scientific and technological infrastructure at the service of research groups and centres, researchers and students, professionals, companies and institutions.
With a focus on intellectual rigor, critical thinking, a transversal approach to knowledge, educational innovation and entrepreneurship, UPC produces competent professionals with the skills they need to tackle present and future challenges.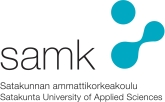 Satakunta University of Applied Sciences
SATAKUNNAN AMMATTIKORKEAKOULU OY
Satakunnanammattikorkeakoulu (SAMK), in English Satakunta University of Applied Sciences, is one of the major institutions of higher education in Finland. Through the public non-profit status and responsibility for regional development set by The Ministry of Education, SAMK is conducting public interest collaboration between higher education institutions, research and development (RD) centers and business sector.
The Faculty of Logistics and Maritime Technology in SAMK has a reputation in technology and maritime studies and related research. It has started the development of a database of STCW questions and has special knowledge and experiences of producing questions in the network environment. As the biggest university of its region and one of the very few universities holding maritime education in the whole country, SAMK have comprehensive relations with Finnish maritime authorities, shipping companies and European universities in related fields and curricula.

Spinaker (SPIN) - SI
SPIN is the largest maritime education company in Slovenia. They develop and deliver their own training programmes (including content) for all of their courses.

Makroshipping
Makro Denizcilik Ve Gemi Isletmeciligi Sanvetic Ltd Sti
Makro Shipping has been established in 1999 with headquarters in Istanbul, Turkey. The company is member of Turkish Chamber of Shipping. Both partners of the firm are assembly members in Turkish Chamber of Shipping with one of them also on the board of the Chamber of Shipping of Turkey.
Both partners are also board of trustee members at the Turkish Maritime Education Foundation; with also one of them being a board member at the Piri Reis Maritime University of Turkey.
On the other hand, beneficiary principal of the firm is a very well known shipowner who has been active in maritime industry since 1980 in Turkey whom owned and managed following vessels with one 155,000 DWT with a 30,000 DWT bulk carriers.

Port of Rauma
Rauman Kaupunki/Satamaliikelaitos
The most important operations of the Port of Rauma Ltd include the construction and maintenance of the port infrastructure, renting of land and water areas, management of port traffic, authority duties as well as port safety and security arrangements. The duties of the Port of Rauma also include provision of the required transport routes to attract business investments to the economic area of Rauma.
In 2014, the Port of Rauma, the total traffic was a total of 5.52 million. ton. It is noteworthy that in 2014 transported to the Port of Rauma through a record-breaking 278 000 container units (TEU), which represents a 7.4 percent increase compared to 2013. Container port traffic volume was highest ever, exceeding the previous record for the port in 2013 to about 19,000 container units.